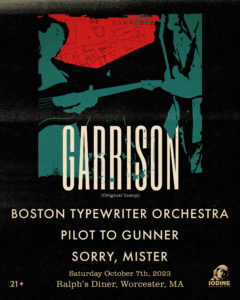 We're performing at Ralph's Rock Diner on Saturday, October 7th with Garrison, Pilot to Gunner and Sorry, Mister. We don't play club shows very often nowadays, so if you ever wanted to see us live, this is the place!
Tickets will be available at the door.
This and all of our other shows can be found in the Upcoming Shows tab.
Flier by onetricpony