The Typing Pool
Alex


Though certainly skilled as a rhythmic typist, Alex's true genius is demonstrated in his primary appointment as protocol liaison for the Orchestra. A savant of sorts in navigating the bizarre cultural and social intricacies encountered during their many international tours, Alex feels his finest accomplishment was negotiating the seating chart for BTO's now famous all nude performance for the Bolivian monarchy.
Alex can be contacted at alex@bostontypewriterorchestra.com
Jay


Jay O'Grady, founder of the legendary Jay O'Grady System, is many things to many people. Accomplished typist to some, playing the alto Remington-Standard, raving street lunatic to others. He insists his musical talents spring directly from the madness. As such, the Orchestra currently holds an injunction preventing his psychiatrist from administering the anti-psychotics that could lock his talent away from the world.
Jay can be contacted at jay@bostontypewriterorchestra.com
Giordana


Giordana did not train to be a concert typist. Rather, for many years, she has been wrapping out rhythms in the sub-basements of libraries across Greater Boston, often befuddling her co-workers. Her passion and affinity to the Orchestra became apparent in auditions with her propensity to do damage to her typewriter due to the ferocity of her playing. Giordana's international connections are extensive, providing her with the ability to collect typewriters from Maine to Monaco. The Monaco Machine is likely cryptically part of a royal scandal; reading into clues found in the typewriter case.
Giordana can be contacted at giordana@bostontypewriterorchestra.com
Brendan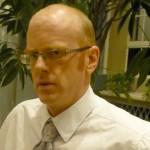 When consultant, Kaplan Jones, determined that the Quality Control Department was no longer necessary, Brendan was forced to apply his talents in a new arena. Within the organization Brendan has been well known as an expert in efficiency management; outside the organization he has been recognized as an accomplished wordsmith in the world of puzzledom and a veteran of the Boston Music Scene. After arduous and intense negotiations, he chose to join the Orchestra after turning down a secretive offer from the N.S.A. Terms of his contract by mutual agreement can not be revealed to the public.
Brendan can be contacted at brendan@bostontypewriterorchestra.com
Derrik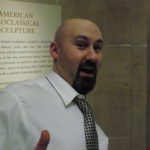 Derrik Albertelli is the only formally trained concert typist in the orchestra. Identified as a virtuoso at an early age, his childhood was spent under strict tutelage of Madam Renard of the Redécouvrez school. Recruited to orchestra for his musical genius and strict discipline, he was an obvious choice for the position of executive typist.
Derrik can be contacted at derrik@bostontypewriterorchestra.com
Chris (ii)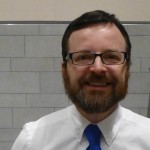 A keen sonic adventurer who helped regiment the arrangement of many BTO tunes, it was a carnatic flair he showed in detuning office bells that proved to be his ultimate showcase. While fatherhood cramped his available hours, he spends his hours typing on computer keyboards yearning for that thump and clack.
Chris can be contacted at chris@bostontypewriterorchestra.com
Managerial Department
Pat – Booking and Media Relations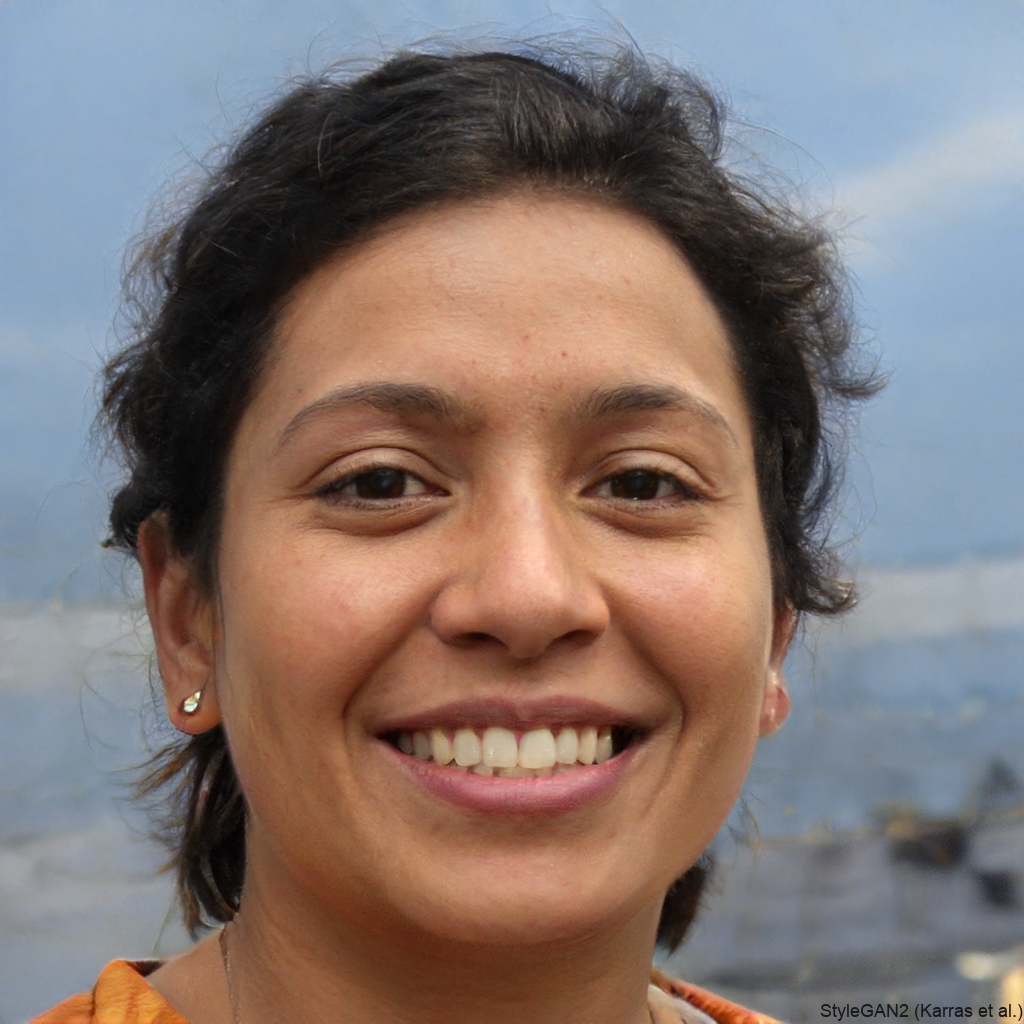 The tireless engine that keeps the BTO clacking along at 150 words-per-minute. Your point of first contact, and your last goodnight. Reach out to Pat for all your inquiries about gigs, booking the BTO, and general ruminations on the meaning of life.
Typing Pool Emeritus Staff
Tim
Brainfather of the Boston Typewriter Orchestra, Renaissance Man Tim Devin is also renowned for his conceptual art exploits and his fanatical devotion to public transportation. While a wise man may envision a universe in a grain of sand, Tim Devin envisioned the Boston Typewriter Orchestra in a bottle of grain alcohol at Sligo's pub. It is said that no light can escape Tim Devin's surface, but the Dawn of Qwerty-based music is the result of the Big Bang emanating from his Smith Corona. Be sure to look out for his opera-in-progress, Die Tastatur, coming to a town NEAR YOU! Exercising his golden parachute, Tim has left the company and now lives a life of luxury supported by his millions in BTO stock options. tweet him
Chris (i)


Once known as the "Prince of Procurement" Chris' reputation as a dealmaker supreme was tarnished by the purchase of a two year supply of No. 3(!) pencils printed with the company logo. Luckily his fast fingers and sharp wit now reside with the Orchestra. In high school Chris played saxophone in the band and his dream has always been to play with a formal orchestra. Despite collegial insistence, he refuses to tell any band camp stories. Despite departing our regular ranks to become Canadian, he used social distancing to his advantage to continue to participate in band activities and remote performances.
Erik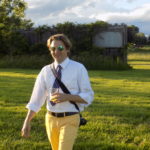 This Windy city expatriate is known for hanging sails and fine art. We exorcised his need to march around while playing music and taught him to sit down and still keep rhythm.
Jim


Discovered "temp"ing in the mail room, Jim's musical genius has been hidden from the world until he first tapped a typewriter in August, 2006. The extent to which Jim was affected by the "acid house" rave scene is debatable (most of the ranting has stopped). Sometimes he claims to be an original member of the Staines Massive, but it remains unconfirmed. Jim now exclusively runs with BTO.
James 
James was with the Orchestra at its inception. He is a graduate of the Western Montana Polytechnic Institute, where he received his degree is Ethnophlebotomy. Recently, management discovered that James' job could be performed more inexpensively overseas. As such, both James and his typewriter have been shipped to Bangladesh where he continues to work for the company, now for thirteen cents a day.
Tom
Tom is a founding member of the Boston Typewriter Orchestra and "has been playing percussion since he was a toddler. Tom graduated from the Tokyo Institute of Experimental Music magna summa cum laude. Tom is the inventor of the contagious "Lean Back Hand Rub" and likes to play with bacteria in his spare time.
Typing Staff In Memoriam
Richard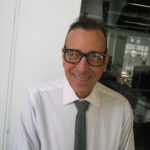 The circumstances by which Richard was transferred from the Accounting Department to the Orchestra can not be told by order of the Director of Human Resources. However the scuttlebutt surrounding a certain Sally in Accounting continues daily around the water cooler. An accomplished drummer, Richard's place in Boston's Rock-n-Roll history is certain as he once drummed as a member of the now legendary The Bones, who tore up Cantone's more than a few times. Many believed there was a madman lurking behind his professorial guise.
On February 16, 2018, he left us for the great Sholes and Glidden in the sky.
Jeff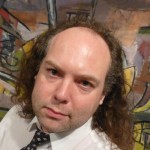 Jeff is an efficiency expert brought in to help improve keystroke maximization within the typing pool. His statistical acumen was previously used in the reunification of a mid-south grocery chain, but a return to New England positioned him in an editorial capacity within a floundering music scene. Focusing his efforts on the airwaves, he has become the voice of local music at the Massachusetts Institute of Technology while also being an accomplice in the analysis of the Southeast Asian diaspora. After attempting the Sisyphean task of restoring the Luddite culture of sound to modern stereos, and managing the largest breeding colony of anoles, he now writes about cars.
On November 8, 2020, he shuffled off this mortal typewriter ribbon.