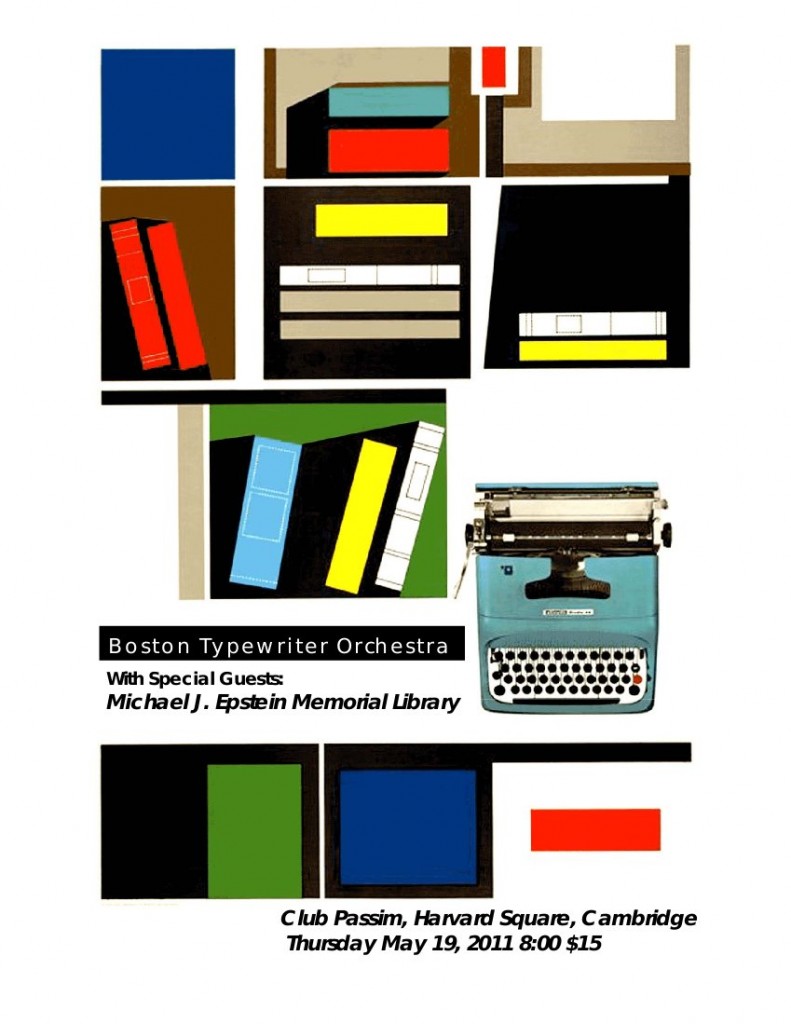 Join us Thursday, May 19, 2011
Club Passim,
47 Palmer St., Cambridge MA
$15 at the door. $13 for Passim members.
With Special Guests, The Michael J. Epstein Memorial Library. Because, after all, if you don't read, THE TERRORISTS WIN.
Tickets can be pre-ordered here . We sold out last time– get your tickets quickly!